We buy homes in the wilmington
Contact Us! (Wilmington/Leland Area)
Cash offer within 24 hours guaranteed.
Need to sell a house? Fill out the form on our website http://www.webuywilmingtonhomes.com
or call 910-202-4347 Ext.121
We are looking for more houses to buy in the
wilmington
area. If you are in need of selling a home or property, can't make the house payments anymore, etc., please submit your info. on the website or call! We can try to help you with your
real estate.
. Avoid foreclosure with help. Get an all cash offer quickly for your house no matter the condition or situation. Here is some details below:
Some of the reasons most sellers we help need to sell fast include:
- House is vacant and monthly costs are piling up.
- Home is in need of repairs -- we fix repairs.
- Looking for a real estate investor to buy your house.
- Behind on payments or facing foreclosure.
- Moving and thinking about renting your house out but would rather sell it.
- Don't want to be or hate being a landlord, tired of the headaches!
- Don't want to rent to bad tenants.
- Recently divorced.
- Transferring jobs or relocating very soon.
- Bought a new home, and need to sell the older home asap.
- Need to settle / liquidate an inherited estate, usually through a will or probate.
- Real estate agent couldn't sell the home and you need more buyers asap.
Here's how else we can help you:
- Guaranteed offer on your house at a competitive price that is a win-win situation for you and us.
- Fast and hassle free, you can have an offer in 48 hours or maybe less.
- We use cash funding to buy houses - we can close much faster than a traditional buyer that needs a loan.
- ALL of the paperwork is handled for you and we make all of the closing arrangements.
- You will get a simple, no hassle closing, with no cost to you besides the normal costs of taxes, etc.
- Home purchased "As-Is" with no further expense to you, no clean up, repairs or improvements needed.
- No real estate agent commissions or fees to pay!
- Strict confidentiality - we will not share any of your private information.
Website: http://www.webuywilmingtonhomes.com
Call with your details and we can discuss purchasing your house. ....or you can simply fill out the short form on our website or call 910-202-4347 Ext.121 to leave your contact details if we can't answer the phone when you call. Thanks.
Write review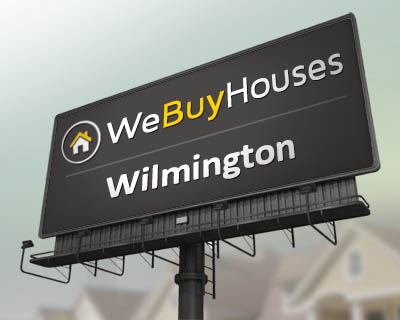 We buy homes in the wilmington
Write review
Leave your comments on this ad
Offensive messages and spam will be removed